Secondary Oil Recovery (Waterflood Operations)
Waterflooding is a process where water is injected into depleted or partially depleted reservoirs to enhance the oil production and extend the life of the field.
How does it work?
The water from the injection wells pressures the reservoir and sweeps the oil towards the producing wells.  After a field is depleted under primary production approximately 60 to 70 percent of the oil originally in place in the reservoir is still in that reservoir.  Waterflooding, if successful, can recover as much oil as was originally recovered during primary production.  Water is produced with the oil as part of this process and is reinjected into the reservoir. 
---
Natural Gas and Gathering Systems
HG Energy moves its natural gas to market in West Virginia through multiple gas gathering systems it operates in its producing areas.  The pipeline systems connect to several of the major interstate and intrastate pipeline systems.  The systems are comprised of approximately 900 miles of pipeline, both steel and plastic, that range in size up to 16 inches in diameter and operate at varying pressures depending on location.  Production and delivery of the gas is aided by twenty-five compressor stations scattered throughout the systems, as well as by an 11,000 Mcfd capacity gas processing plant located in Putnam County that is owned and operated by Elkhorn Energy.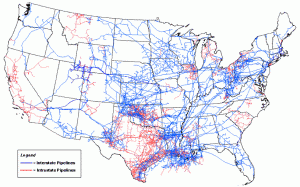 Source: Energy Information Administration, Office of Oil and Gas, Natural Gas Division, Gas Transportation Information System
---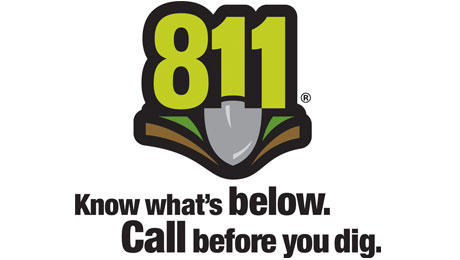 HG Energy is a member of Miss Utility of West Virginia (WV811), the state's underground facility protection organization.  In order to protect the public as well as our facilities, we at HG encourage you to "Call before you dig" so that HG and other owners of underground facilities can come out and mark the location of buried facilities before excavation is begun.  As mandated by federal law, you can simply dial 811 anywhere, anytime for this free service.  State law requires 48 hour notice be made to WV811 prior to excavation.  Persons who fail to comply with this state law can be charged with a misdemeanor and can be fined as much as $5,000.  We encourage you to call before you dig.  Public and personal safety is a key principle of HG Energy.